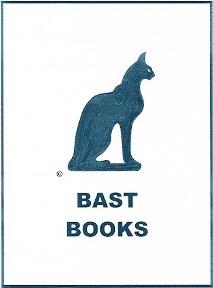 About Bast Books

We're a digital publisher working closely with Lisa Mason, with her backlist, and with her exciting new books and series. We've got plans to bring her entire list into print again.

We're also proud to ride the exciting new ebook revolution and to bring Lisa Mason's previously published titles and newly published titles to a new audience. Since January 2010, ebook sales have expanded by 200 percent, whereas bookstore sales have declined by 4 percent.

Don't get us wrong—we love brick-and-mortar bookstores. Some of our staff have worked many years in bookstores. And we love hold-in-your-hand print books. We collect print books—20,000 of them. A beautifully published book with great characters, a moving story, and a fabulous cover is a work of art.

But the new ereaders are taking the pleasures of book reading to a new high-tech level. People who read books and newspapers when they commute to work, travel for business, go on vacation, or simply go out to a café are quickly finding ereaders indispensable.

In the Dark Ages (before 2012), before the ereaders offered color, we asked Tom Robinson, our cover artist and a renowned San Francisco artist and jeweler, to create covers for Lisa's two time travels that would look good in black and white on an ereader.

Since the retailers now will paste our color covers into your ebook, these black-and-white covers have become history in the world of ebooks—something rare!

Here, exclusively, is the special black-and-white cover for Summer of Love, A Time Travel.
You can really see that Milky Way!

And here is the special black-and-white cover for The Gilded Age, A Time Travel.
We love how Tom continued the star theme in the letters. This was designed to look like an 1890s billboard.
We hope you enjoy the selections below!
If you enjoy a work, please "Like" it, add five stars, write a review on the site where you acquired it, blog it, Tweet it, post it, and share the word with your family and friends.
Your participation really matters.
Thank you for your readership!
All content copyright 2000-2017 by Lisa Mason. All artwork copyright 2000-2017 by Tom Robinson.
Comments, questions, serious offers, lavish praise?
Contact Lisa Mason. All rights reserved.
For rights and publicity inquiries, please go to The Media Room.