Story of My Life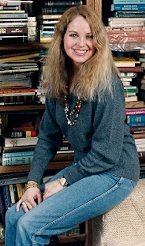 Born and raised in the Buckeye State of Ohio, Iím a Phi Beta Scholar and a graduate of the University of Michigan, College of Literature, Sciences, and the Arts, and the University of Michigan Law School.
I lived seven long years in Ann Arbor, a lovely little campus town. There I had my share of life, learning, and love. I remember the day in late March when Iíd just won a job offer from a Big Ten law firm in San Francisco. I was gazing out my bedroom window at a fresh snowfall. The lawn, blanketed in icy white, was beautiful and still, not yet sullied by boot prints, paw prints, or car exhaust. And I thought, ďDamn, I'm glad Iím going to The Golden State where it never snows!Ē
In San Francisco, I practiced law at the Big Ten law firm, then moved on to become a legal writer, editor, publication manager, and executive editor at a national law book publisher. Why leave a lucrative legal practice? The time and mental demands were just too overwhelming. Since I was a child, Iíd written fantasy fiction. I believed that was my true calling in life. But Iíd never have the time to discover if I could succeed at writing or to work at my craft if I stayed in a punishing seventy-hour-a-week job.
My position in legal publishing was demanding, too, but nowhere near as difficult as being an attorney at a big law firm. Iíd walk to the day job, walk home (I always walk to the job from my home), prepare dinner for my family, and get to work. Work was researching, soul-searching, plotting, writing, reading stories and novels that would influence me well and inform me what other authors were up to, finishing projects, and mailing them out to publishers. I suffered sleep deprivation for more years than I care to say.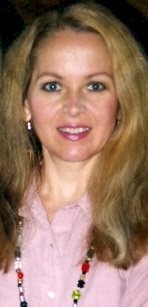 After publishing my first story, "Arachne," in Omni Magazine and going on to publish two dozen stories in magazines and anthologies worldwide (now three dozen!), publishing my first novel, securing a movie option, and developing legal software, I took the plunge and went freelance, supplemented at first by consulting work with the law book publisher.
It's been a long journey since then, fraught with elation, victory, peril, disappointment, deaths in the family, and a great deal of satisfaction.
And here I am after all these years, my friends, still striving to bring you new quality stories and books with a heart, a mind, and a soul. Thanks to Bast Books, I've moved most of my back list onto all of the Internet booksellers, print books, all links, all readers, worldwide.
AND NINE TITLES HAVE BEEN PUBLISHED AS BEAUTIFUL TRADE PAPERBACKS! See each title below for the links.
For more news about published stories and interviews I've recently published with The Magazine of Fantasy and Science Fiction and other venues, see the links below.!
New books and stories are in the works. And now I've got a Patreon Page so you, as a patron, can assist me as a freelance writer..
I now live a very private, productive life in The Golden State with my brilliant, handsome, and talented husband, Tom Robinson, the renowned artist and bespoke jeweler. Here's a photo of us a few years ago when we lived on Telegraph Hill in San Francisco's North Beach neighborhood.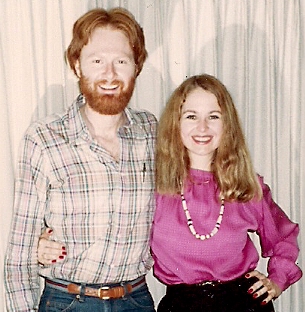 If you enjoy a work, please "Like" it, add five stars, WRITE A REVIEW on the site where you acquired it, blog it, Tweet it, post it, and share the word with your family and friends.

Your participation really matters.
Thank you for your readership!
Lisa Mason, the Fantasy and Science Fiction Author
Books by Lisa Mason
Stories, Novelettes, Screenplays by Lisa Mason
Interviews, Reviews, Storybundles, Blogs, Next Thing
Art, Jewelry, and Mobiles by Tom Robinson
Cats, Past and Present
All content copyright 2000-2022 by Lisa Mason. All artwork copyright 2000-2022 by Tom Robinson.
Comments, questions, serious offers, lavish praise?
Contact Lisa Mason. All rights reserved.
For rights and publicity inquiries, please go to The Media Room.