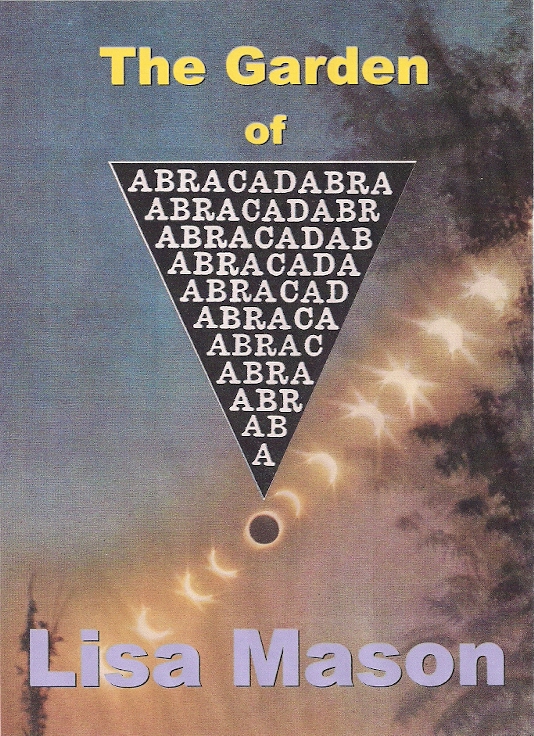 At her mother's urgent deathbed plea, Abby Teller enrolls at the Berkeley College of Magical Arts and Crafts to learn Real Magic. To support herself through school, she signs on as the superintendent of the Garden of Abracadabra, a mysterious, magical apartment building on campus.
She discovers that her tenants are witches, shapeshifters, vampires, and wizards and that each apartment is a fairyland or hell.

On her first day in Berkeley, she stumbles upon a supernatural multiple murder scene. One of the victims is a man she picked up hitchhiking the day before.

Compelled into a dangerous murder investigation, Abby is torn between her past and her future. Torn between her ex-fiance, Daniel Stern, the enigmatic FBI agent, Jack Kovac, and the seductive Prince Lastor who lives in the penthouse apartment and may be a suspect.

She will discover the first secrets of an ancient and ongoing war between Humanity and Demonic Realms, uncover mysteries of her own troubled past, and learn that the lessons of Real Magic may spell the difference between her own life or death.
BREAKING NEWS! The Garden of Abracadabra is in Print in the U.S., the U.K., Germany, France, Spain, Italy, and Japan.
The Garden of Abracadabra is an ebook on BarnesandNoble, Apple, Kobo, and Smashwords
On Kindle in the U.S., the U.K., Germany, France, Spain, Italy, Netherlands, Japan, Brazil, Canada, Mexico, Australia, and India.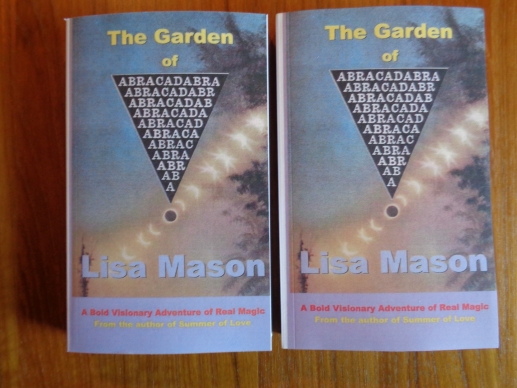 "So refreshing. . . .This is Stephanie Plum in the world of Harry Potter."

Goodreads: "I loved the writing style and am hungry for more!"
Fun and Enjoyable Urban Fantasy
"This is a very entertaining novel—sort of a down-to-earth Harry Potter with a modern adult woman in the lead. Even as Abby has to deal with mundane concerns like college and running the apartment complex she works at, she is surrounded by supernatural elements and mysteries that she is more than capable of taking on. Although this book is just the first in a series, it ties up the first "episode" while still leaving some story threads for upcoming books. I'm looking forward to finding out more."
Author Ryan Schneider interviewed me about The Garden of Abracadabra. Check it out!
To order an autographed The Garden of Abracadabra for $50.00
Email your name, shipping address, and the books you want to purchase to Lisa Mason.
Please note: All books are one-of-a-kind and subject to availability.
Set up your PayPal account at https://www.paypal.com/us/home.
Link your credit card or bank account.
Follow the simple instructions and send your payment to http://paypal.me/lisamasonthewriter
As soon PayPal notifies us your payment has been sent, we'll package your purchase and ship it to you the next business day.
Shipping and handling within the contiguous United States is free!

If you enjoy a work, please "Like" it, add five stars, write a review on the site where you acquired it, blog it, Tweet it, post it, and share the word with your family and friends.
Your participation really matters.
Thank you for your readership!
Join me on my Patreon page at https://www.patreon.com/bePatron?u=23011206.
Donate a tip from your PayPal account to http://paypal.me/lisamasonthewriter
Lisa Mason, the Fantasy and Science Fiction Author
Books by Lisa Mason
Stories, Novelettes, Screenplays by Lisa Mason
Interviews, Reviews, Storybundles, Blogs, Next Thing
Art, Jewelry, and Mobiles by Tom Robinson
Cats, Past and Present
All content copyright 2000-2021 by Lisa Mason. All artwork copyright 2000-2021 by Tom Robinson.
Comments, questions, serious offers, lavish praise?
Contact Lisa Mason. All rights reserved.
For rights and publicity inquiries, please go to The Media Room.