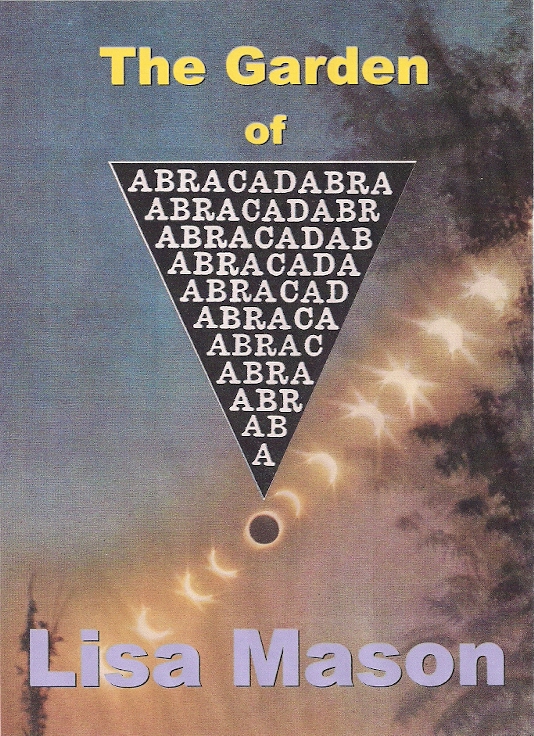 At her mother's urgent deathbed plea, Abby Teller enrolls at the Berkeley College of Magical Arts and Crafts to learn Real Magic. To support herself through school, she signs on as the superintendent of the Garden of Abracadabra, a mysterious, magical apartment building on campus.
She discovers that her tenants are witches, shapeshifters, vampires, and wizards and that each apartment is a fairyland or hell.

On her first day in Berkeley, she stumbles upon a supernatural multiple murder scene. One of the victims is a man she picked up hitchhiking the day before.

Compelled into a dangerous murder investigation, Abby is torn between her past and her future. Torn between her ex-fiance, Daniel Stern, the enigmatic FBI agent, Jack Kovac, and the seductive Prince Lastor who lives in the penthouse apartment and may be a suspect.

She will discover the first secrets of an ancient and ongoing war between Humanity and Demonic Realms, uncover mysteries of her own troubled past, and learn that the lessons of Real Magic may spell the difference between her own life or death.
BREAKING NEWS! The Garden of Abracadabra is in Print in the U.S., the U.K., Germany, France, Spain, Italy, Japan., and Australia
The Garden of Abracadabra is an ebook on BarnesandNoble, Apple, Kobo, and Smashwords
On Kindle in the U.S., the U.K., Germany, France, Spain, Italy, Netherlands, Japan, Brazil, Canada, Mexico, Australia, and India.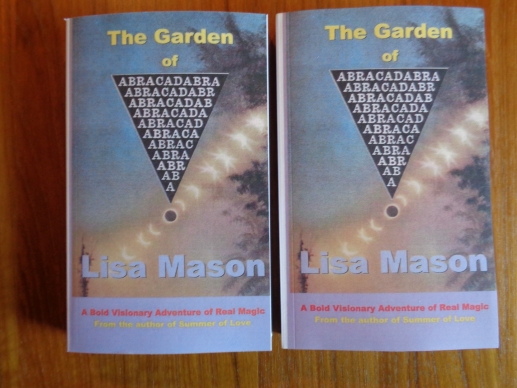 "So refreshing. . . .This is Stephanie Plum in the world of Harry Potter."


Goodreads: "I loved the writing style and am hungry for more!"

Fun and Enjoyable Urban Fantasy
"This is a very entertaining novel—sort of a down-to-earth Harry Potter with a modern adult woman in the lead. Even as Abby has to deal with mundane concerns like college and running the apartment complex she works at, she is surrounded by supernatural elements and mysteries that she is more than capable of taking on. Although this book is just the first in a series, it ties up the first "episode" while still leaving some story threads for upcoming books. I'm looking forward to finding out more."

New Review!

5.0 out of 5 stars fast-paced occult/ suspense/ mystery murder story well worth reading

Garden of ABRACADABRA from Lisa Mason, author of the wondrous scifi time travel book, Summer of Love, which, despite being fiction, may be one of the most accurate histories written about San Francisco, and the Haight/Asbury hippie scene.
Ms Mason does it again weaving history into a fantasy/ occult yarn. Once upon a time in the 60's, the late Issac Bonewitz went to UC Berkeley, in Oakland/ Berkeley CA, just across the bay from San Fran. He talked Berkeley into letting him major in Magick, not stage magic but ritual Magick! He got an independent study degree, the first and last BA in Magick. True story! (Since then Berkeley has tightened up topics for independent study) . After his degree, Bonewitz became a wizard of sorts and wrote many books including one entitled "Real Magic", about his ideas, studies and adventures.
In the last century, English dark occultist Aleister Crowley also performed a great deal of ritual Magick, and destroyed the hierarchy of the Hermetic Order of Golden Dawn, the most famous English occult order, from which we get the most popular Coleman tarot deck, Eden Gray, and many occult books. Crowley wrote "Book of the Law", "Book of Lies", "Magick in Theory and Practice" etc. Crowley regularly sponsored sex and drug orgies among his followers and fancied himself a "Laird", Scottish royalty, despite no evidence.
Ms Mason's book contains fictionalized characters based on the real Bonewitz and Crowley. The heroine is Abby Teller, another fledgling occultist with budding powers. Thrown into this mix of occultists is an FBI guy Jack Kovac, an agent assigned to hunt down occultist criminals. He investigates murders with occult overtones. Abby enrolls in college at a fictionalized UC Berkeley to study Magick. She also gets finagled into managing an apartment full of vampires, and other occultists, including the rich sinister Aleister Crowley character named "Prince Laster". The top floor penthouse of her apartment, she discovers, is linked up with a portal to another dimension. Abby has a relationship with a bad-news seedy old boyfriend, Dan Stern, also a dark side occultist. She goes to UC Berkeley Magick Dept "Professor Bonewiz" to get advice how to deal with these various demonic wierdos, including the vampires, (who come across to me like San Francisco's hyper aggressive panhandlers...) -
Ms Mason has written a heady mixture, highly entertaining. A fast-paced occult/ suspense/ mystery murder story well worth reading! Abby Teller wears high heels and pantyhose which not only make her legs look pretty but also will prevent an evil spell from getting "inside" her lower chakra. Who knew? Despite some poor decisions, Abby Teller seems more charmingly feminine than many of today's fictional crop of macho tomboys
And what is Abracadabra other than a place name? A spell repeated, leaving off a letter at a time. At the end, abracadabra is supposed to make a demon diminish and ultimately vanish.
More Lisa Mason books with Abby Teller are promised I'm looking forward to the next.

Author Ryan Schneider interviewed me about The Garden of Abracadabra. Check it out!

To order an autographed The Garden of Abracadabra for $50.00
Email your name, shipping address, and the books you want to purchase to Lisa Mason.
Please note: All books are one-of-a-kind and subject to availability.
Set up your PayPal account at https://www.paypal.com/us/home.
Link your credit card or bank account.
Follow the simple instructions and send your payment to http://paypal.me/lisamasonthewriter
As soon PayPal notifies us your payment has been sent, we'll package your purchase and ship it to you the next business day.
Shipping and handling within the contiguous United States is free!


If you enjoy a work, please "Like" it, add five stars, write a review on the site where you acquired it, blog it, Tweet it, post it, and share the word with your family and friends.

Your participation really matters.
Thank you for your readership!

Join me on my Patreon page at https://www.patreon.com/bePatron?u=23011206.
Donate a tip from your PayPal account to http://paypal.me/lisamasonthewriter

Lisa Mason, the Fantasy and Science Fiction Author

Books by Lisa Mason

Stories, Novelettes, Screenplays by Lisa Mason

Interviews, Reviews, Storybundles, Blogs, Next Thing

Art, Jewelry, and Mobiles by Tom Robinson

Cats, Past and Present

All content copyright 2000-2022 by Lisa Mason. All artwork copyright 2000-2022 by Tom Robinson.
Comments, questions, serious offers, lavish praise?
Contact Lisa Mason. All rights reserved.
For rights and publicity inquiries, please go to The Media Room.