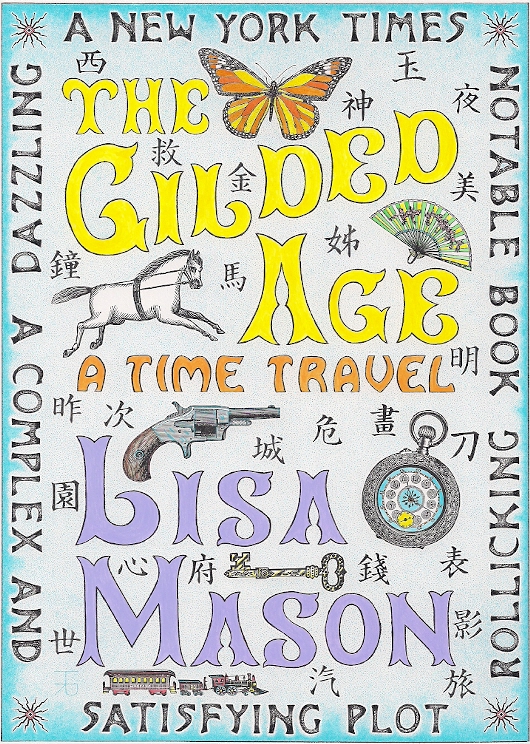 A New York Times Notable Book and New York Public Library Recommended Book
The year is 1895 and immigrants the world over are flocking to California on the transcontinental railroad and on transoceanic steamships. The Zoetrope demonstrates the persistence of vision, patent medicines addict children to morphine, and women are rallying for the vote. In San Francisco, saloons are the booming business, followed by brothels, and the Barbary Coast is a dangerous sink of iniquity. Atop Telegraph Hill bloody jousting tournaments are held and in Chinatown the tongs deal in opium, murder-for-hire, and slave girls.

Zhu Wong, a prisoner in twenty-fifth century China, is given a choice--stand trial for murder or go on a risky time-travel project to the San Francisco of 1895 to rescue a slave girl and take her to safety.

Charmed by the city's opulent glamour, Zhu will discover the city's darkest secrets. A fervent population control activist in a world of twelve billion people, she will become an indentured servant to Jessie Malone, the city's most notorious madam. Fiercely disciplined, she will fall desperately in love with Daniel J. Watkins, the troubled, self-destructive heir to a fading fortune.

And when the careful plans of the Gilded Age Project start unraveling, Zhu will discover that her choices not only affect the future but mean the difference between her own life or death.

"A winning mixture of intelligence and passion." The New York Times Book Review

"Graceful prose. . . .A complex and satisfying plot." Library Journal

"Rollicking. . . .Dazzling." Locus Magazine

"Should both leave the reader wanting more and solidify Mason's position as one of the most interesting writers in science fiction." Publisher's Weekly

BACK IN PRINT IN JULY, 2017!
The Gilded Age, A Time Travel is on US Kindle, Canada Kindle, UK Kindle, BarnesandNoble, Apple, Kobo, and Smashwords.

The Gilded Age, A Time Travel is also on Amazon.com in Australia, France, Germany, Italy, Spain, Brazil, Japan, India, Mexico, and Netherlands.
If you enjoy a work, please "Like" it, add five stars, write a review on the site where you acquired it, blog it, Tweet it, post it, and share the word with your family and friends.
Your participation really matters.
Thank you for your readership!
All content copyright 2000-2017 by Lisa Mason. All artwork copyright 2000-2017 by Tom Robinson.
Comments, questions, serious offers, lavish praise?
Contact Lisa Mason. All rights reserved.
For rights and publicity inquiries, please go to The Media Room.