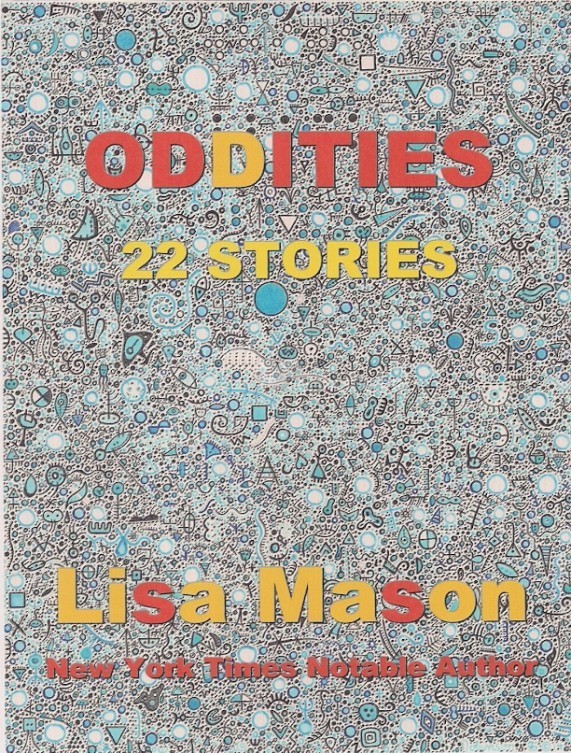 Here You Enter
Yesterday, Tomorrow & Fantasy
When I was mulling over stories to publish in my second collection, I noticed the stories fell into historical, futuristic, and fantasy categories.
ODDITIES: 22 Stories includes those previously published in Omni Magazine, Asimov's Science Fiction Magazine, The Magazine of Fantasy and Science Fiction, Full Spectrum 5, The Shimmering Door, Peter S. Beagle's Immortal Unicorn, David Copperfield's Tales of the Impossible, Not One of Us Fiction and Poetry Journal, and Daily Science Fiction, plus six new stories.
"I find myself constantly surprised by the breadth of styles, places, and characters in this collection. ....sometimes you want to be surprised; and that's what Ms. Mason delivers in this collection.... Like Ray Bradbury's short stories, these never fail to surprise you with little sparkles and occasional rockets going off and spreading happy fireworks in your brain!"--Amazing Stories Online Review
ODDITIES: 22 Stories is in Print as a beautiful trade paperback in the US, in the UK, Canada, France, Italy, Germany, Spain, and Japan.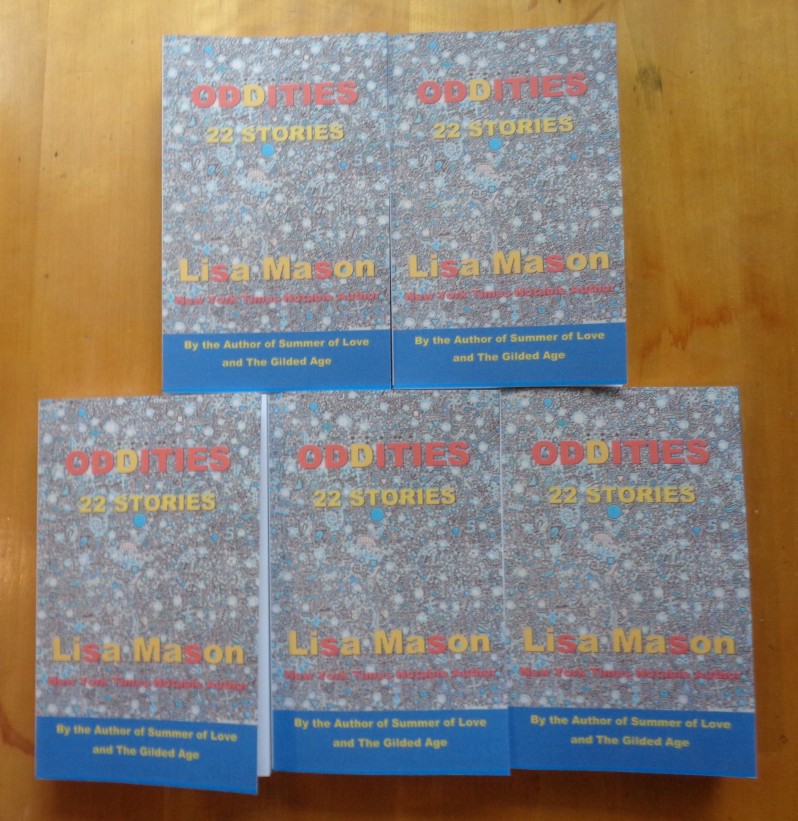 Cover art "Blue Beauty" by Tom Robinson (copyright 2020).
Books by Lisa Mason
Stories, Novelettes, Screenplays by Lisa Mason
Interviews, Reviews, Storybundles, Blogs, Next Thing
Art, Jewelry, and Mobiles by Tom Robinson
Cats, Past and Present
All content copyright 2000-2021 by Lisa Mason. All artwork copyright 2000-2021 by Tom Robinson.
Comments, questions, serious offers, lavish praise?
Contact Lisa Mason. All rights reserved.